What began in 1887 in a small fishing village in Spain is now available on a supermarket shelf near you. Not only is Isabel bringing its tuna, sardines, octopus and squid to the U.S. market, the company is also bringing its wildly popular Salad Bowls (shelf stable and ready-to-eat prepared salads) to the U.S.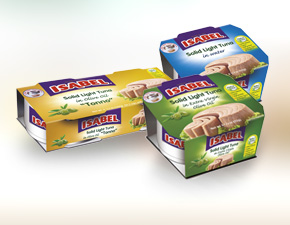 The Salad Bowls have been a homerun in the European market for years. The healthy, ready-to-eat meals include everything anyone needs for a quick meal on the go in a single bowl.   All you have to do is open, mix, and enjoy. The bowls even come with a spoon included!  Isabel is introducing three Salad Bowl flavors here in the U.S.:
Vegetable Medley with chunk light tuna has an authentic Mediterranean flavor and is filled with vegetables that thrive in the Spanish climate. It's light, flavorful and great for grab-and-go meal.
Tuna Salad with vegetables is inspired by Russian recipes and is a perfect combination of flavors. It's packed with veggies and drizzled with a light, refreshing sauce.
Pasta Salad with chunk light tuna is light on calories but full on flavor and includes tuna, pasta, soybeans, corn and more.
 Isabel was the first to come out with the Salad Bowl product in Spain and is still the largest pre-packaged salad bowl producer in Europe. With the America desire for healthy eat on-the-go options, Isabel's Salad Bowls are a perfect solution.  And this product is already winning American fans.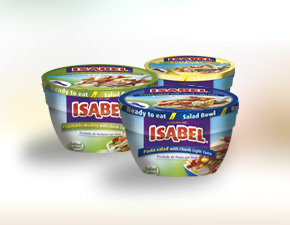 For the Isabel Tuna purists who have tried one of the Naturtuna products — solid light tuna packed in either extra virgin olive oil or water — you already know the difference that distinguishes Isabel Tuna. It's actual sliced tuna loin. No vegetable broth. No mixed chunks. Just tuna.
"There's a noticeable difference even before you taste it," said Sean Crotty, Isabel North America Vice President and General Manager. "One of the things we like to do is open a can of our tuna and then open a competitor's. We flip them upside down on a plate. The other comes out as a lump of tuna pieces and ours comes out as one big piece. The tuna looks different. It doesn't have the smell that's associated with canned tuna. It's milder. The taste and texture is very moist and mild."
Isabel will also bring its line of specialty products including sardines in olive oil, octopus (in garlic sauce or olive oil), squid pieces in ink sauce and mussels in pickle sauce.   These products appeal to the growing ethnic consumer base as well as the broadening American palate.
Already in Harris-Teeter stores (primarily along the East Coast) and other independent grocers from New York to Miami, Isabel products are expected to be in stores across the country soon.
"The heritage of our brand is important. We are a 125-year-old company. Although we're new to the U.S., we've been a leader in the world market for many years.  We also have significant involvement in the sustainability side of the industry especially working with the World Wildlife Foundation," said Crotty. "We're looking forward to continuing that work, as we introduce our products to the American market."