By Lorrie Baumann
As Anthony Bourdain and Andrew Zimmern are fond of pointing out to their television audiences, you can learn a lot about a society by tasting its food. Case in point: the Orthodox Jewish community in the Crown Heights neighborhood of Brooklyn, N.Y. If you find yourself in Crown Heights, or even if you are just wondering about kosher food, Benz's Food Products will be happy to serve up an education in what it means to be both "kosher" and "gourmet."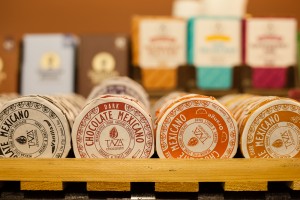 Benz's Gourmet, the brick and mortar shop that is the retail face of the family-owned kosher grocer, opened 11 years ago in Crown Heights, a neighborhood that has since become known as a case study in gentrification. As rising real estate prices have forced middle class families out of Manhattan, they have fled in large numbers to Brooklyn neighborhoods served by an efficient public transportation system that provides easy access to the island. The population shift has generated the concerns and conflicts characteristic of any rapid cultural change.
For Benz's Gourmet, the changes in the neighborhood have created an opportunity to serve both the neighborhood's native Orthodox Jewish residents and ex-Manhattanites with gourmet foods that meet the strictest of kosher requirements but also the educated tastes of adventurous eaters. Aside from a few staples that are carried as convenience items, every item in Benz's Gourmet must pass both tests: it must meet the strictest of kosher standards, and it must be a gourmet product.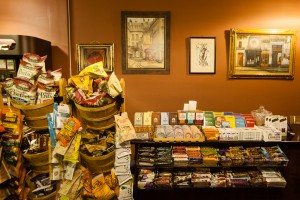 "If you're looking for a gourmet dulce de leche that's strictly kosher, you come to Benz's. If you're looking for a kosher goat yogurt, Benz's carries it. If you're looking for truffles, Benz's carries it. We also offer a large assortment of imported cheeses, imported olives and beers. Of course, all strictly kosher," said Dobi Raskin, the daughter in the family that owns and operates Benz's. Dobi does some of pretty much everything that has to be done in the store and the wholesale operation that stands behind it. "Just because you're kosher and Orthodox doesn't mean you don't want a truffle mac and cheese. Just because you keep kosher shouldn't mean that you don't get to taste the finer things in life."
The business was started in 1976 by Dobi Raskin's father, Benz Raskin. Benz is still active in the business along with Dobi's mother and her three brothers.
Benz started out making classic frozen gefilte fish logs, distinguished from competing products by the high quality of a product made with only fresh fish and fresh produce when other companies were making it with frozen fish. "We started really small, making small batches," Dobi says. At first, the product was sold only to local families, with Benz delivering it himself in a little red pickup truck. "We're in Brooklyn, the home of many Orthodox Jews," Dobi says. "We ourselves are Orthodox Jews."
As the Benz's gefilte fish became more popular, Benz started selling it wholesale to institutional buyers serving the Orthodox community. He then began adding more groceries to his product line. Today, the business sells groceries through the Internet as well as in a brick-and-mortar store, and the company's patriarch has become a mascot for the neighborhood. The shop is only about 20 feet by 100 feet, so it's not hard to find him when he is there. "Our hearts are bigger than our store," Dobi says. "He's sort of an icon. People come in just to say hello to him. He loves it."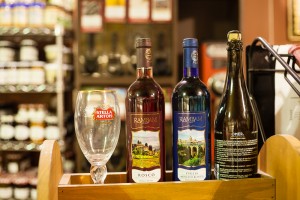 Benz started the business because he saw that the people in his neighborhood were becoming more interested in some of the gourmet food products that they were hearing about from the Food Network and other influences. They wanted to try the new specialty foods, but they were not interested in abandoning religious requirements for how food is to be raised, processed and served. "That's where Benz saw the need," Dobi says. "It requires a lot more research and care to make sure that the products are up to the kosher standards of the community, since there are many different kosher certifications. If there's a product with a kosher certification you don't recognize, you have to do due diligence to make sure that it's something we can carry … Just because something has a symbol doesn't mean that it's going to fly with us."
Benz's now carries a wide variety of refrigerated and frozen products, dry products and other specialty groceries, all with the endorsement of rabbinic authorities that it has been produced according to strict kosher law. Dobi does a great deal of the research herself to be sure that each product meets the company's standards. "It's quite astonishing how much time it takes to establish that a product is kosher, and if so, under which certification," she says. "That's what makes us unique, that we take the time."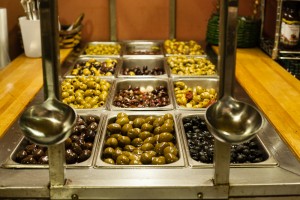 When customers ask for an item that's not in the shop's stock, Dobi seeks out suppliers who can provide a kosher gourmet product. "If you're looking for strictly kosher goat yogurt, Benz's will find it and bring it in. If it's a popular item, it becomes a regular. We'll stock it," she says. "If it's available on the market, we'll try to bring it in for you."
Finding a gourmet item with the proper kosher certification can be a challenge, and Dobi is particularly proud that she was able to find truffle products in response to a customer request. She now gets them from an Israeli company that sources them in Europe, and Benz's now offers minced truffles, truffle sea salt and even truffle oil. "We were able to bring in the product line. That was a good one," Dobi says. "You keep the customer happy. They keep you happy. It's a nice cycle."
In their eagerness to try new gourmet products, Benz's customers have not forgotten the traditional foods they grew up with. The company still sells its classic frozen gefilte fish logs and still takes great pride in offering a gourmet product that meets customers' dietary needs. "The fresh fish and fresh produce that goes into the product put it a step above its competitors, Dobi says. "Just because we eat gefilte fish doesn't mean it has to taste like cardboard."
Benz's also imports trays of herring from Europe and offers them both in the tray and in almost 30 different preparations that combine the herring with ingredients like wasabi, scallions, jalapeños and habanero peppers. Some customers like to buy the herring already prepared, and some like to buy the plain filets and take them home to experiment with new flavor combinations. Either way, Benz's is ready to serve.
"Our herring filets are probably the best on the market. The quality just can't be beat. It's just nice, buttery, good texture," Dobi says. The herring filets are, like Dobi herself, named after Benz's mother, so customers come into the shop and ask for Dobis. "I'm pretty famous now, I guess," she says.
The Dobi case is a popular gathering spot for the community as they come into the store to shop for Sabbath meals, and the various preparations for the herring have become a running topic of discussion among the Orthodox community, where you can often tell which synagogue an individual attended last week by what kind of herring they're talking about, Dobi says.
"People are expanding their horizons. The market is so vast and there are so many options that people are able to eat a gourmet diet and still adhere to the strict kosher requirements," says Dobi. "There's a young community here that's blossoming that wants the better things in life, and we appreciate that we're able to offer it to them."