Kings Food Markets has hired retail merchandising expert Jeff Binder as the Vice President of Center Store. Binder will be responsible for overseeing the grocery, dairy and frozen food departments as well as the non-food and beauty departments. He will report directly to Chief Operating Officer Rich Durante.
"We are very excited to have Jeff join our team," said Judy Spires, President and CEO of Kings Food Markets. "Kings is already known for its rare finds, but Jeff will help us build on that reputation, expanding our assortment of high quality products throughout the center of the store. He will help us continue to evolve our unique, curated experience for our customers, ensuring they are inspired each time they set foot through our doors and down our aisles."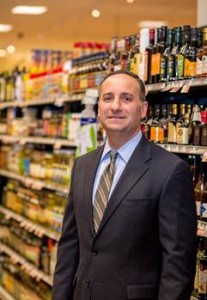 With more than 20 years of leadership in the retail industry, Binder has extensive experience building premium brands. Prior to joining Kings, Binder was Vice President/Divisional Merchandise Manager for Bloomingdales and was responsible for helping to introduce and grow distinctive brands for Bloomingdales. Earlier in his career, Binder was with Hechts (now Macy's) and held various roles including Divisional Merchandise Manager. Binder received his Bachelors of Science in marketing from the University of Maryland and currently resides in Warren, N.J. with his wife Sherrie and their two children.