Blue Crab Bay Co.® has it in the bag with new offering. The company has added a 3-ounce packet of top-selling Sea Salt Nuts® to its line of popular coastal-inspired specialty food products.
The certified gourmet Virginia peanuts dusted with sea salt come in a 3-ounce foil bag sized for amenity use, gift assortments, or grab-and-go impulse buys at the register.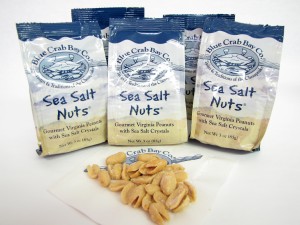 Wholesale price is $1.75 a unit. A case pack is 30.
For additional wholesale information, contact Beth Scott at (757) 787-3602 ext. 105, beth@baybeyond.net, or visit www.baybeyond.net.