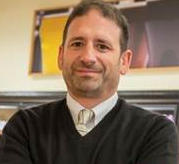 Kings Food Markets announced the hire of Paul Guarino, local executive chef and wine expert, as the Fine Wine and Spirits Manager in the Kings Ridgewood, N.J. store, which has added more than 600 wines, 250 liquors and a variety of local and craft beers to its offering.
In this role, Guarino will oversee the new Fine Wine and Spirits department, which was added to the Ridgewood location as part of an entire store refresh. The store celebrated the department's grand opening on Friday, May 2.
"Paul is a great addition to our team," said Judy Spires, President and CEO of Kings Food Markets. "He is going to make Ridgewood's new wine and spirits department the ultimate destination for our shoppers, providing them with a unique opportunity to not only purchase their favorite specialty cheeses, 'top of the catch' seafood, fresh and organic produce, quality meats – as well as all of Kings' other gourmet food offerings – but also select combinations of fine wines, spirits and local craft beers to pair with that food. Between the new offerings and Paul's extensive knowledge, our shoppers in Ridgewood will now have the perfect resource for all their entertaining needs, whether that's just dinner with the family or party for friends and neighbors."
With over 20 years of experience in the food and beverage industry, Guarino has extensive knowledge to contribute from a diverse background. Guarino owned and managed the Beverage Barn in Northvale, N.J.  for 10 years and is also a trained chef, having attended the Culinary Institute of America in 1995. He most recently spent 11 years as General Manager and Executive Chef at the Colonial Inn in Norwood, N.J.