This summer, up your noodle salad game with some Asian rice noodles by Nona Lim. These extraordinary noodles are sold in the refrigerated section fresh for delicacy.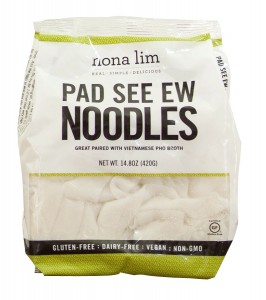 Whether you just want some delicious new Asian inspired flavors or think there might be a gluten-free person at your picnic, these are great new products to grab. Find them in Whole Foods nationwide.
Nona Lim Noodles have a suggested retail price of $4.39 for a 14.8-ounce package.